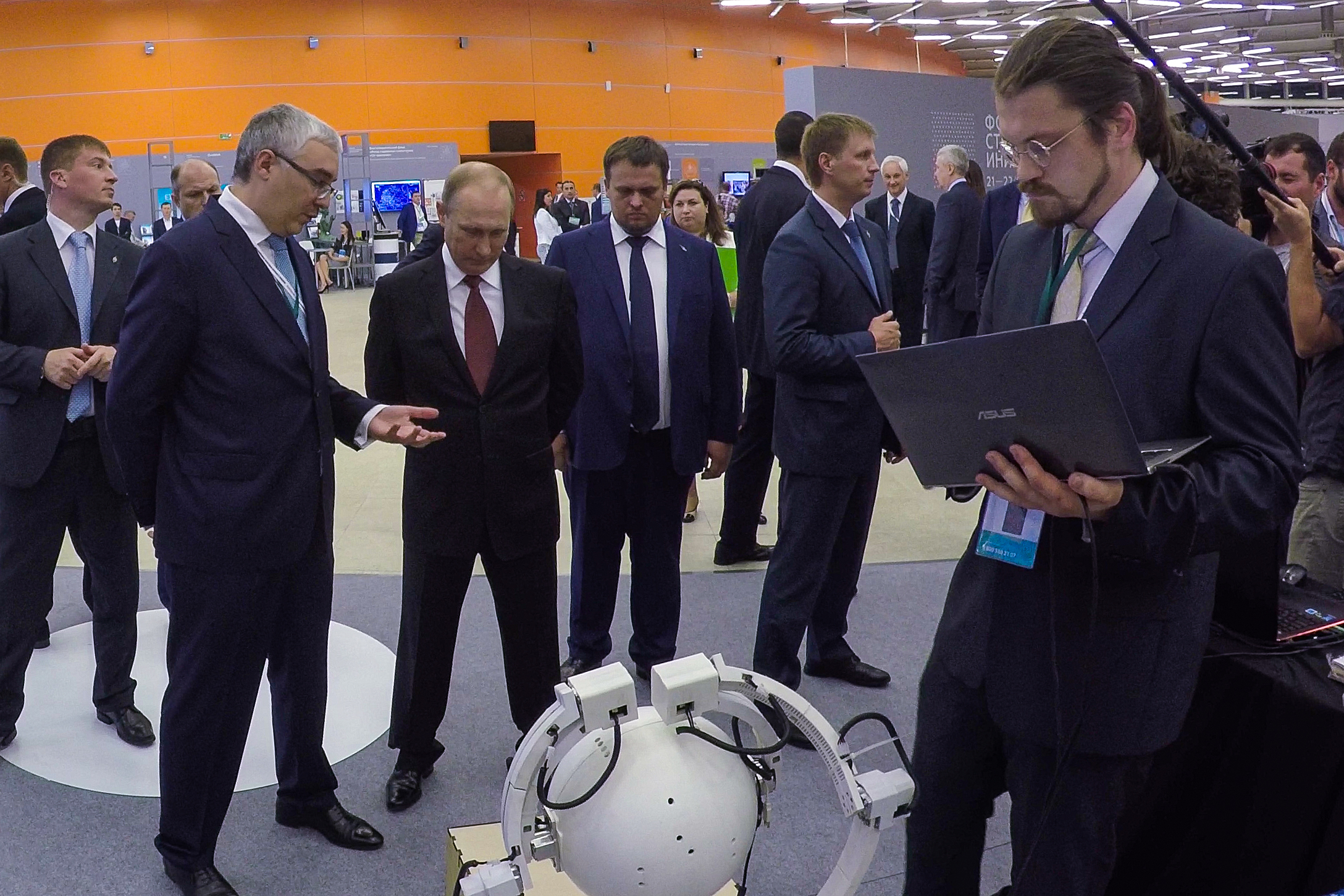 The laboratory for robotics and mechatronics of Kuban State University founded in 2014, joining the work of the experts from three faculties: Physics and Engineering; Computer Technologies and Applied Mathematics; Mathematics and Computer Science.
The mission of the laboratory is to develop innovative products in the sphere of robotics, joining efforts of organizations and experts of different kinds in order to increase the efficiency and shorten the route of innovation into life. On the base of the laboratory an engineering creative center is opened for schoolchildren and students, where they are involved in RTD and entrepreneurship.
Among the achievements of the laboratory there are:
AnyWalker cross-country platform, the winner of Generation Robotics federal accelerator for technological sturtups;
Cyberglove recognizing the manual language of the deaf-and-dumb, the winner at Robofest-Yug federal contest.
Development of technical vision on Trick domestic platform, used in Hunter robot and won in All-Russian contest on Robotocs in Innopolis town;
A battle robot, participated in Robots' battle All-Russian contest in Moscow and Perm and won the 3rd position.
During a year and a half of its life, the laboratory of robotics and mechatronics became the gravity center for the students, young scientists and enthusiasts of all the territory. People, keen on robotics, have received backing of colleagues, as well as the opportunity to make their projects real.
10 student's projects won grants of UMNIK federal program.
3 projects of the laboratory students were awarded prestige IQ of the Year Prize of Krasnodar territory.